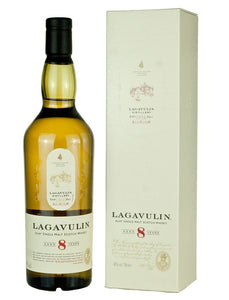 LAGAVULIN 8Y 70cl (MHDM-FF)
Tax included.
Quantity must be 1 or more
The palate is light in texture, with a magnificently full-on Lagavulin taste that's even bigger than you may expect; sweet, smoky and warming, with a growing, smoky pungency, then dry, with more smoke.
The finish is lovely: clean, very long and smoky. This is a polished and exquisitely crafted celebration of Lagavulin with smoky-clean aromas and a mighty taste.