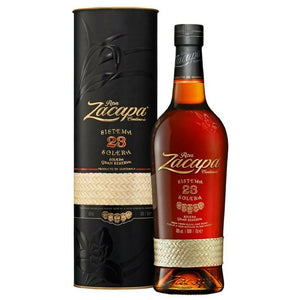 RON ZACAPA CENTENARIO 23Y 75cl (MHDM-CS)
Tax included.
Quantity must be 1 or more
The balance of delicate and unique flavors of Zacapa No. 23 is derived from a blend of aged rums between 6 and 23 years old, originating from the "Sistema Solera" aging process. Zacapa No. 23 is aged in selected barrels that previously aged robust American whiskey, delicate sherries and fine Pedro Ximénez wines, creating a smooth & balanced rum. Zacapa No. 23 Rum is best served neat, on the rocks or in your favorite dark spirit cocktail.