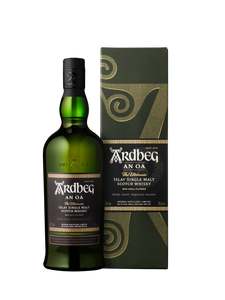 ARDBEG AN OA TIN BOX 70CL (MHDM-FF)
Tax included.
Quantity must be 1 or more
An Oa is named after the Mull of Oa in the south west of Islay, which offers the Kildaton coast (where Ardbeg distillery is situated) 
some
 protection from the worst the Atlantic has to offer! As such, Ardbeg An Oa is intended to show a more approachable side to Ardbeg single malt that's as rounded as the Oa peninsula, without losing the characteristic distillery style. In the summer of 2017 this became the first addition to Ardbeg's core range in over a decade.