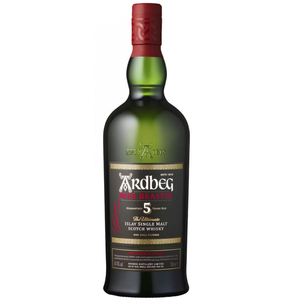 ARDBEG BEASTIE NAKED 70CL (MHDM-LV)
Tax included.
Quantity must be 1 or more
Ardbeg Wee Beastie has been matured for just 5 years, making it the untamed 'enfant terrible' of the whisky world. Whereas most single malts seek the smoothness and balance of older age, we know that more time in cask tends to subdue the smokiness that so many whisky fans love. By boldly proclaiming the whisky's relative youthfulness, we invite consumer curiosity and promise a monstrously smoky experience.