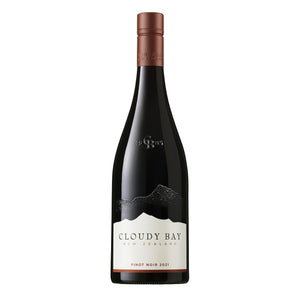 CLOUDY BAY PINOT NOIR 2021 75CL (MHDM-FF)
Tax included.
Quantity must be 1 or more
Located in the Marlborough region of New Zealand, Cloudy Bay is blessed with a unique terroir where a cool, 
maritime South Pacific climate produces wines of great fruit intensity. With an inviting, smokey nose of plum and black cherries, this Pinot Noir has overtones of baking spices. A soft palate entry supplemented by chalky tannins builds structure towards an intense, brooding finish.