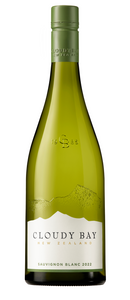 CLOUDY BAY SAUVIGNON BLANC 2023 75CL (MHDM-FF)
Tax included.
Quantity must be 1 or more
Located in the Marlborough region of New Zealand, Cloudy Bay is blessed with a unique terroir where a cool, 
maritime South Pacific climate produces wines of great fruit intensity. The Sauvignon Blanc of Marlborough that the whole world fell in love with. Juicy passion fruits aroma and rich fruits of Mandarin orange with refreshing herbs and green apple are astonishing.