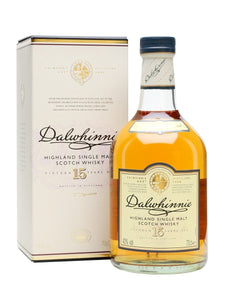 DALWHINNIE 15Y 75cl (MHDM-LV)
Tax included.
Quantity must be 1 or more
Dalwhinnie distillery is situated between the gentle, grassy style of the Lowlands and the heather-honey sweetness of Speyside which begins some 25 miles to the north. The result is that of the Highlands; a resilient marriage of gentleness and spirit. Smooth, aromatic, heather and honey sweetness. Great chilled.