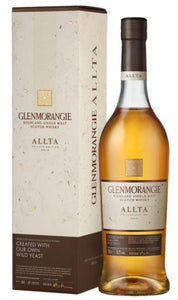 GLENMORANGIE ALLTA BOX 70CL (MHDM-FF)
Tax included.
Quantity must be 1 or more
Glenmorangie single malt scotch whisky originates in the Scottish Highlands where, 
at the Glenmorangie Distillery, it is distilled in the tall malt whisky stills in Scotland, 
expertly matured in the fine oak casks, and perfected by the Men of Tain. 
The Distillery was founded in 1843 and is renowned as a pioneer in its field, 
uniting tradition with innovation to create unnecessarily well made whiskies.