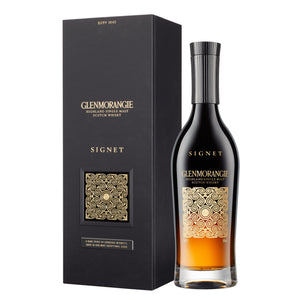 GLENMORANGIE SIGNET BOX 70CL (MHDM-FF)
Tax included.
Quantity must be 1 or more
Glenmorangie Signet is a fusion of unique and rare elements. Clouded in secrecy, Signet is the culmination of a lifetime's experience. A blend of Glenmorangie's oldest whisky - distilled over thirty years ago when malting still occurred on site, and spirit matured in a selection of the world's one of the finest casks.