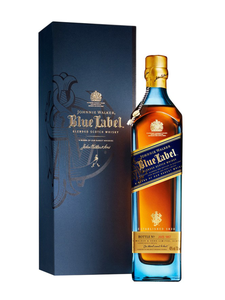 JOHNNIE WALKER BLUE LABEL 70CL (MHDM-LV)
Tax included.
Quantity must be 1 or more
Johnnie Walker Blue Label is an unrivalled masterpiece – an exquisite combination of Scotland's rarest and most exceptional whiskies. Only one in every ten thousand casks has the elusive quality, character and flavour to deliver the remarkable signature taste. An extraordinary whisky for extraordinary occasions.