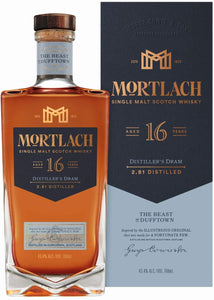 MORTLACH 16Y 70cl (MHDM-CS)
Tax included.
Quantity must be 1 or more
This single malt Scotch Whisky is inspired by the iconic and rewarding first bottling of the 16 year old released in 1992. It has been matured in only Sherry casks to impart rich, fruity and fragrant notes atop the beasty complexity synonymous with Mortlach.