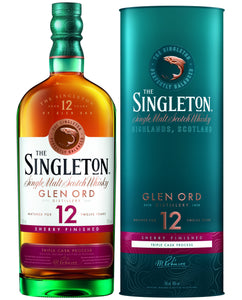 SINGLETON GLEN ORD 12Y SHERRY CASKS 70cl (MHDM-CS)
Tax included.
Quantity must be 1 or more
SINGLETON Of Glen Ord 12 Year Old Sherry Cask. The triple cask maturation process begins with maturing whisky respectively in a fusion of European oak Sherry casks and American oak Bourbon casks. The Bourbon cask brings vanilla, caramel and woody notes and the Sherry cask adds fruity, bitter characters.