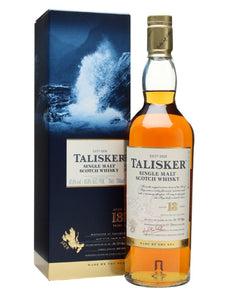 TALISKER 18Y 70cl (MHDM-LV)
Tax included.
Quantity must be 1 or more
From the Isle of Skye comes this Talisker single malt, which has spent 18 years in casks which previously held bourbon and sherry. A sweet and smoky malt, a must have for any Talisker fan. If you weren't already convinced, this fabulous dram picked up the title Best Whisky in the World at the 2007 World Whiskies Awards too.