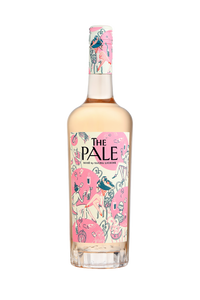 THE PALE 75CL (MHDM-FF)
Tax included.
Quantity must be 1 or more
From best terroirs from the Var region, The Pale rosé is made from grapes sourced from amongst the most choice Vineyards in the Vin de Pays/ IGP Var region. Harvesting is conducted during the night time to avoid the heat of the day & to keep the crop fresh. The Pale is vinified in Stainless Steel, Temperature Controlled, Fermentation Tanks, remaining on the lees, in order to give texture to the juices.
AROMA
An expressive wine both inside and out and bears great aromatic freshness on the nose.
PALATE
This rosé wine has subtle, fruity notes with hints of peach and pink grapefruit. Its elegant palate pairs perfectly with its colourful and playful label.
FINISH
While The Pale is bone dry, the finish is soft and creamy with undeniable elegance.